One of my earliest money lessons came while I was sitting in a K-Mart cafeteria. I was 16 years old and was on a lunch break, eating something I'd just bought from the in-store restaurant. At the time I was making $4.25 per hour, which was minimum wage at that time.
Whatever I'd bought for lunch must have cost about $4.25 because I had thought 'I just traded an hour of my life for this food.'  I wasn't upset or bothered. It was just an interesting factoid. But the idea of looking at the cost of an item in terms of time has always stuck with me.
And now I've turned that idea into a time currency calculator.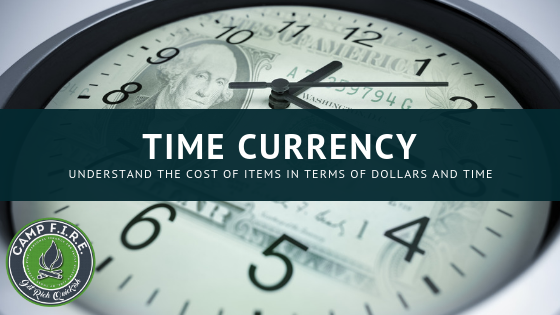 [Read more…] about This Time Currency Calculator Shows You the Cost of Items in Dollars and Time